The Embrace of Acceptance™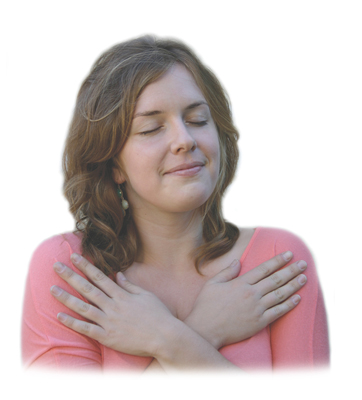 The Embrace of Acceptance ™ Classes
The power is yours to transform and heal as you are held in the loving embrace of acceptance. Through this enriching spiritual practice, you may finally realize
*long-held fear, judgment and resistance dissolving
*increasing calm and peace within
*the ability to communicate from your heart, with ease and confidence
*love and compassion for yourself and others as you never have before
Bask in the radiant light of acceptance as you embrace yourself and your life. Acceptance is health. It creates well-being. It's everything you've been waiting for.
We offer a heart-touching introductory experience, plus four guided meditation classes, singly or as a series, taught throughout the San Francisco Bay Area by certified teachers of The Love Awakening.
Through profound philosophy and gentle guidance, each class deepens your healing relationship with yourself as you are connected with the empowering presence of acceptance.
We offer our introductory guided meditation free of charge. Each class of the 4-part series is $35. A discounted rate of $120 is applied when the 4 classes are purchased simultaneously.
Click here for an audio recording of the Embrace of Acceptance guided meditation.
Connect with us via phone (650) 394-7828 or by email.
Copyright © 2016, 2017 The Love Awakening of The Rodan Foundation. All Rights Reserved.